Interesting how NDE's are not always ND.
Mind Hacks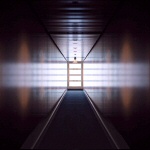 I've just discovered this fantastic 1990 study from The Lancet that investigated near death experiences reported by patients. However, it did something quite different from most other studies – it actually checked to see whether the patients were actually near death or not – and many of them weren't.
The study looked at the experiences of 58 people who believed they were about to die during a medical procedure and had subsequently reported a 'near death experience' – often the classic 'light at the end of the tunnel' experience, the feeling of the consciousness had left the body like an outside observer, enhanced clarity of thought and the flashback of life's memories.
The researchers then looked through the medical records of each person to see whether they had really been 'near death'. Of the 58 in the study, 30 patients were never in danger of dying, despite their…
View original post 114 more words